ShakyTower is a challenging and best android app based on physics with a twist. Download and play this android app.

Show off your stacking skills, blow things up, avoid obstacles and use many awesome tricks. Developed by Mobillness.
Explore the Forest World, slide your way through the Ice World, don't get sun-burnt in the Desert World, fend off sharks in the Underwater World, don't get lost in the Computer World, and show cosmic skills in the Moon World, Armstrong-style!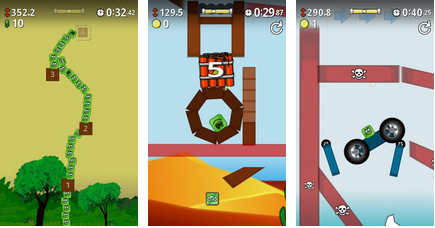 Enjoy impressively smooth gameplay in more than a hundred different levels and two game modes: quick-game and adventure. OpenFeint integrated so you can see who's the real pro and who's only bragging! Visit the ShakyTower Shop for helpful items.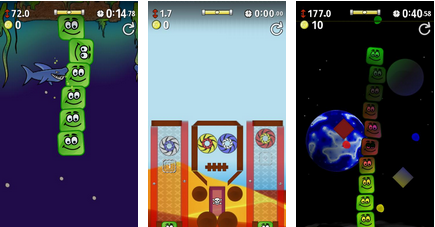 Can this be a challenge to ever popular Angry bird series. Once you got addicted who knows…

Shaky Tower Android App is the Best Android Application for physic fun app on your android mobile. This free android application is last updated on October 30, 2011 by the developer. The latest version of this android app is 1.191 and requires ANDROID version 1.6 and up to be installed on your android device. This best android app is currently trending in Android Market under arcade & action android apps and has 1,000,000 – 5,000,000 installations since its launch. This android app will require approx 7 M of free space on your device for installation. This free android application is rated 4.4 with 27,497 reviews in google android market at the time of writing this post. You can download this free android app from Google android market.