Speed Night Racing Application will provide you an unmatched experience of realistic physics and fun of midnight racing.
Features of this car racing app :
1. Magnet: lessons within a certain range of gold used for a certain period of time.
2. Missile: blow up the NPC the vehicle before you.
3. Time: Every time you pass the finish line, increase one time.
4. Acceleration: speed over a period of time.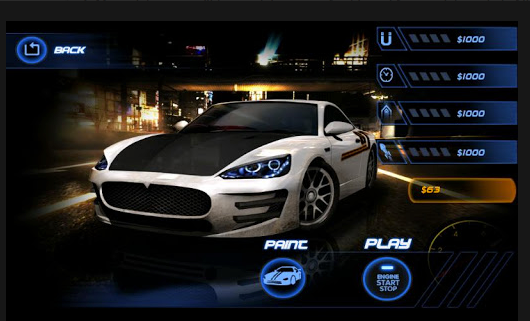 How to play :
– Tap the left and right of the screen to control the steering of your car
– escaped on the road NPC vehicles.
– You can collect the gold coins. By gold coin to unlock the props.
– Online leaderboards lets you compete with players around the world!
Speed Night 2 Racing Application is one of the Best Android App for car racing on your android mobile. This free android application is listed under arcade & action apps in Google Android Market. The app has 1,000,000 – 5,000,000 downloads within a week of its launch. The latest version of this android app (version 1.0.1) was released by the developer on February 21, 2013 and requires ANDROID version 2.2 and up to be installed on your android device.
This android app is rated 3.9 with 9,682 reviews at the time of writing this post. This android app will require approx 13 M of free space on your device for installation. Download this best android app for free from Google android market.