Brandwire app brings you the latest press releases & Brand news that matter to you on the move. It gives you quick and easy access to a vast selection of all top trending business news.
This app keeps you updated of all the latest information of brands & companies across genres. The news & press releases feeds are directly shared online by the brands, agencies or individuals.
Brandwire is a self – service online platform that enables brands, corporates, organisations, individuals & political parties to submit their press releases.
Download the app on your phone and keep yourself apprised of the latest developments. The app provides unlimited access to press releases, videos and photo gallery. Share the news within your network using inbuilt WhatsApp, Facebook, Twitter and other share options.
Features of Brandwire.in:
-Swipe through a collection of press releases highlighting important
-Events – announcements
-Launches, appointments etc, across FMCG, BFSI, healthcare, entertainment, fashion, sports,
politics, technology and many more.
-Enjoy reading the captivating headlines and stay updated with news across brands.
-Share the news within your network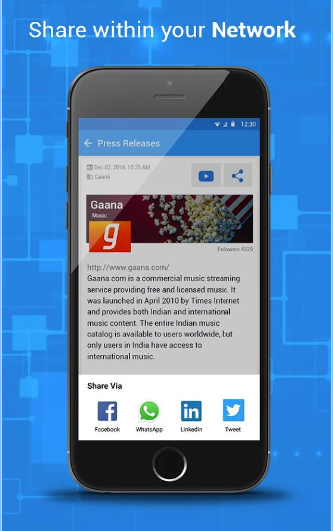 -Provides a pool of additional information supporting the press releases with the Brand Addendum feature
-Brand Pages : Easy access of brand information along with the published press releases at one place
-The app is 100% ad-free
Stay connected; choose to be the first one to access the latest press releases.