Download these 5 Top Scrabble and word game Android Apps on your android mobile and get ready for some brain tickling experience on your android mobile and tablet.
Scramble With Friends App: Scramble With Friends is the fast, fun android app of finding words in a jumbled grid. Quickly slide your finger over adjacent letters to form words forwards, backwards, sideways…any way you can. If you like scrabble android app & Words with friends app you would surely like this too. Features in Scramble With Friends Android application: ★ A fast-paced, exciting new word game from the makers of Words With Friends! ★ Challenge your friends in 3, two-minute rounds…the player with the highest score wins. ★ Power-Ups! Use Freeze Time, Inspire, and Scramble to gain an edge on your friends!…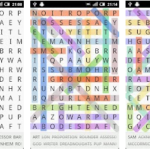 Word Search App: Word Search Android application is an interesting word game app. It gives you a grid of alphabets with hidden words! Features of Make Word Android App: – Infinite play with dynamic grids – The grid adjusts automatically to your device – The grids are filled with words that cross and intersect – Improved and intelligent touch sensitivity – Best times list – Special tablet support Updates in the app in various versions: – The new permission is only needed for anonymous unique identifier usage – Option to reset the high scores – High scores are now dependant of the…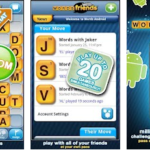 Words With Friends : Download and enjoy one of the most popular mobile word game Words With Friends for on your Android mobile and experience what keeps millions of players addicted to the word building. Features of Words with Friends : • Simple and familiar crossword gameplay you know and love • Turn-based design lets you play up to 20 games simultaneously • Play with your friends or match-make instantly with a random opponent • Stay in touch with friends and family with in-game chat messaging • Notifications tell you when it's your turn What's in this version of Words With Friends :…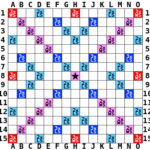 Scrabble Android Apps: Scrabble is a word game in which two to four players score points by forming words from individual lettered tiles on a gameboard marked with a 15-by-15 grid. The words are formed across and down in crossword fashion and must appear in a standard dictionary. Now you can play this right on your android mobile with these free android applications. Scrabble Android App : Scrabble Free android app is the official scrabble app for your android device. Download this best android app for free. GAME UPDATE NOW AVAILABLE! Download now for the best game experience yet! CONNECT WITH FRIENDS…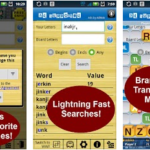 Scrabble Cheat Code App : Word Breaker helps you play all of your favorite word puzzle games including Scrabble, Words with Friends, Jamble, Upwords, Wordsmith, Wordstone, Words By Post, Crossword Puzzles and more. Features of Words with Friends & Scrabble Cheat App: -Supports the following games: EA Scrabble, Words with Friends, Wordfeud, Worksmith, and Words By Post. -Lightning fast searches! Completely reworked search algorithm for 3.0! -Local dictionary (word definitions are accessed through the internet) -Quick launch button to get you back into your favorite word game fast! -Supports blank tiles (wild cards). -Options to filter results based on length. -Move to SD card….