These are the must have Best Android Apps for free web browsers for your android mobiles and tablets. These best android browser apps are fully compatible to the latest offering by android and will enhance your browsing experience.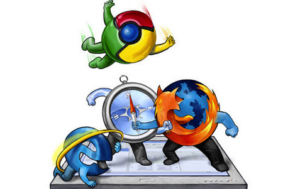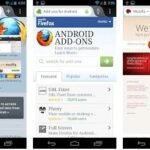 Firefox Best Browser for Android : The Mozilla Firefox Web browser brings the best of desktop browsing to Android. It's fast, easy to use and customizable, with the latest security and privacy features to help you stay safe online. Firefox Web Browser Features: – Enhanced browsing speed 
- Sync your mobile , tablet and desktop browsing – Access your desktop browser history, bookmarks, passwords and tabs from any device. – Control your privacy, security and how much data you share on the Web – Browse your favorite sites with minimal or no typing. – Customize your browser just the way you like it. – Start…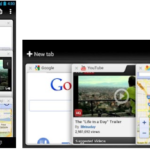 Chrome android browser : The speed and simplicity of Chrome, now on Android. Chrome for Android is available for android phones and android tablets running Android 4.0 (Ice cream Sandwitch). Smooth, quick, desktop integration, and easy tab and bookmark management. Great start but desperately needs flash support. A lot of websites still use Flash. HTML 5 is not widely used yet. Features of Chrome for Android Mobile: – Browse fast with accelerated page loading, scrolling, and zooming – Search and navigate directly from the omnibox – Open and switch between unlimited tabs in an easy-to-view stack – Sign in to Chrome to sync…
Dolphin Browser for Android Tablet : Dolphin Browser HD, is one of the best android app for mobile web browser available for android mobile and android tablet PC that allows you to interact and engage with the web through your mobile device in the easiest, most intuitive way. Import bookmarks from your default browser. Start using Dolphin now! It takes 5 seconds to import all your existing bookmarks from default browser to Dolphin Browser. Dolphin Multi-Touch Zoom solves problem of hard to read webpages. Pinch your fingers on the screen and make the text bigger or smaller. Double tap the target area to zoom in…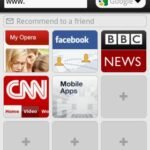 Opera Mini for Android tablet : Opera mini for android is the fastest mobile browser for Android phones. Download this cost-efficient mobile web browser for free. Get a faster, more cost-efficient mobile web browser. This browser uses powerful servers to compress data by up to 90% before sending it to your phone, so page loads are lightning fast in the browser. Opera Mini android browser makes your device smarter with Smart Page. A dashboard view of the latest activity on your social networks, along with automatic news feeds from your favorite sites is displayed. Features of this best android tablet app: – New interface looks…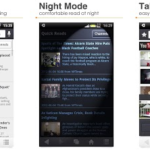 UC Browser For Android : UC Browser is one of the fastest & smartest free browser for android. Adaptable configuration of UC browser helps you to adjust your browsing to different network connections and help reduce the data cost & speed up page loading with compression. Features of UC Browser For Android: Share your favorite pages or contents directly to Facebook for android , Twitter on Android , Google+ app.