List of 10 Best Android Apps for Free Music & Songs for your android mobile and android tablets. Download these top android applications and manage large music collections, broader format support, stream live radio stations, download & listen to your favorite songs from across the world.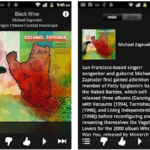 Pandora Internet Radio App : Pandora radio Android application is a personalized radio service available on your android mobile that streams music on your phone using the mobile internet. Feature of Pandora android app : Start with the name of one of your favorite artists, songs or classical composers and Pandora will create a "station" that plays their music and more music like it. If you are on a slow internet network just set the audio quality to low…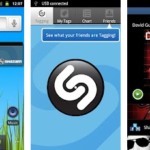 Shazam Best Android App : Shazam android application is the quickest and easiest way to discover more about music. Download this best android apps for free. How to use Shazam Best Android Music App: Hold your phone up to the music to identify a track, buy it, watch the video, get the lyrics, play in Spotify and more. Features of Shazam best android apps: ○ Save and listen again (30 sec previews) ○ See full-screen lyrics in time to…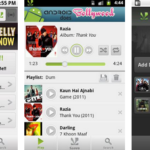 Saavn Android App : Saavn Music Android Apps is the best android app to listen to the Bollywood music, free – anytime, anywhere on your android mobile. Download this top android app for music for FREE. Saavn's catalog of music includes Bollywood, Hindi, Tamil, Telugu, Marathi, Gujarati, Bhojpuri, Kannada, and Bengali songs. With Saavn android application, carry your favorite Hindi music on the go. Search for and instantly play the best songs from Bollywood, bhangra, bhajans, ghazals, and…
TuneIn free android app : Globetrotters and music lovers, download this app and browse & listen to the radio – live, local and global. TuneIn is a free android app to listen to music, sports and news from across the globe. This android app brings over 60,000 radio stations and 2 million on-demand programs within your control. Features of TuneIn Radio Android App: • Pause and rewind any music station • Add stations, songs, and shows to your presets • Wake up with the alarm clock or fall asleep with the sleep timer • Plays in the background while you use other apps Updates…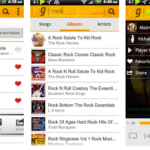 Gaana Android Application: Download the official android app of Gaaana.com, a music website with a large collection of Indian music on your android. Listen to your favourite Hindi, English, Tamil, Telugu and songs in 21 other languages! Features of this music app : Search over 1 million songs, Collection of Hindi Bollywood music, English songs, Bengali Music & Songs , Top Punjabi Songs, Top Tamil songs, Free telgu songs, Marathi film songs, and much more!,Create playlists, Hear gaana playlists, Sync playlist across the web and your phone ,Smart music recommendations to listen to similar songs, artists, or albums.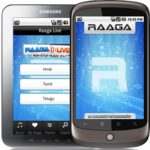 Raaga Music App Free : Raaga is a one of the best android apps for turning your android tablet PC and mobile in a music station. App has a very healthy collection of songs, and plays seamlessly even on a 2G connection. This best android app gives full access to the largest archive of Indian music in over 18 languages including Bollywood, Tamil, Telugu, Bengali, Bhangra and many more… * Discover new music from the community * Connect with Friends and music lovers worldwide * Share your playlists with millions of music fans * Recommend and discuss your favorite music and artists * Access loads…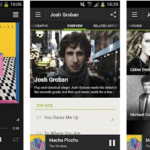 Spotify Android App : Download Spotify Android App for free and get access to Spotify Premium now. With Premium version you'll get access to 15 million tracks from thousands of albums and artists on your Android device. Features of Spotify Android App – Instant access to over 15 million tracks – Stream online – Listen offline – no mobile connection needed – Share music with your friends – Star your favourite tracks – Wirelessly sync your own MP3s…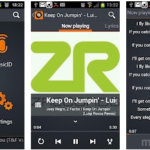 musiXmatch Lyrics & Music player : Download musiXmatch Lyrics & Music player and deep dive into the world of song lyrics. This best application comes loaded with one of the largest and most exhaustive official catalog of song lyrics. With more than 6 million lyrics in 20 languages you will never run out of music on move.
Stitcher Android Radio App : Download Stitcher Android Radio App and listen to over 10,000 radio shows, live stations, and podcasts on demand. Change the way you listen to radio.- Stay current with the latest campaign coverage and breaking political news. Get updates from your favorite news sources-Slate, CBS, Bloomberg, Fox, PRI, MSNBC, Obama for America & over 10,000 news outlets.Jump directly to trending topics within individual shows
Scanner Radio Android App : Download Scanner Radio Android App for free on your android mobile and listen to live audio from over 3,100 police and fire scanners, weather radios, and amateur radio repeaters from around the world. Add scanners you listen to the most to your Favorites list for quick access.
* View scanners that are located nearest you, sorted by distance, by clicking on "Near Me". Configure alerts to have the app notify you when lots of people are listening to a scanner
You can also check out app listings for streaming music that also allows listening free music without wifi, these are some of the most popular and useful apps that are worth your time.