So many of you finally have the android ICS update for your tablet. What next ? Check if you have these apps for your tablet with Ice Cream sandwich version or Android 4.0. These best android apps are fully compatible to ICS android tablet and will enhance your ICS android experience.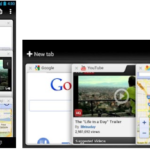 Chrome for Android 4.0 Tablets : The speed and simplicity of Chrome, now on Android. Chrome for Android is available for android tablets running Android 4.0 (Ice cream Sandwitch). Smooth, quick, desktop integration, and easy tab and bookmark management. Great start but desperately needs flash support. A lot of websites still use Flash. HTML 5 is not widely used yet. Features of Chrome for Android Tablet: – Browse fast with accelerated page loading, scrolling, and zooming – Search and navigate directly from the omnibox – Open and switch between unlimited tabs in an easy-to-view stack – Sign in to Chrome to sync.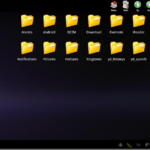 File Manager Android Tablet Application : File Manager HD (Honeycomb) is the Best tablet optimized file manager application for Honeycomb 3.0 and ICS 4.0 android tablet. Download this best android tablet application for free. High definition(1280*800) with fresh UI design and user friendly functions! File manager is optimization for tablets and certified on Honeycomb & ICS! This best android apps for Tablet includes: * Based on Android 3.0 new feature and theme * High definition(1280*800) support * 3 sets of commercial icons for 60+ different file types, toolbar and menu items.
Dropbox Android ICS App: Dropbox Android application lets you bring all your photos, docs, and videos anywhere on your android honeycomb tablet and android mobile. Download this best android apps. Dropbox is a free service that lets you bring all your photos, docs, and videos anywhere. After you install Dropbox on your computer, any file you save to your Dropbox will automatically save to all your computers, your Android device, and even the Dropbox website! With the Dropbox app, you can take everything that matters to you on the go.Read your docs or flip through your albums when you're out and about. Save photos or videos to your Dropbox and share them with friends in just a couple taps.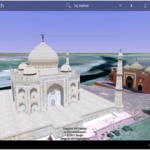 Google Earth Android Tablet App : Explore the world from the palm of your hand with Google Earth. Download this best android app on your android tablet for FREE. Use Google Earth to fly around the planet with the swipe of a finger. Explore distant lands or reacquaint yourself with your childhood home. Search by voice for cities, places, and businesses. Browse layers including roads, borders, places, photos and more. For android tablet tablet users on Android 3.0 (Honeycomb), you can now enjoy a new Google Earth experience optimized for the large screen. With a new action bar, you can get easy access to search…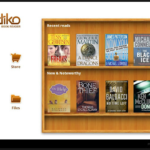 Aldiko eBook Reader for Android Tablet : Read and download thousands of ebooks right on your Android phone or honeycomb android tablet. Download this free android app and read & download thousands of books right on your Android phone or tablet. Browse huge catalogs of ebooks including best-sellers, new releases and classics (lot of them for FREE) or import your own ePub and PDF files. Comfortable and customizable reading experience (font type, color, margin, night mode, etc.), bookmarks, full text search.