Transparent Screen let's you use your phone as usual, while being able to see the live image of your camera transparently on the entire screen. Use any App you desire, while Transparent Screen android app is running.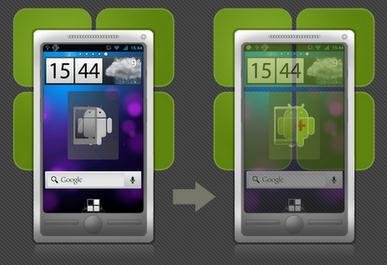 This android app is fun but drain the battery of your phone and make your phone bit sluggish. Don't run this app for long stretch. You should also use battery saving apps and phone optimizer for longer battery life and better performance.
Transparent Screen App is one of the Best Prank Android App for your android mobile. This free android application is listed under productivity apps in Google Android Market. The app has 1,000,000 – 5,000,000 downloads since its launch.
The latest version of this android app (version 1.21) was released by the developer on March 20, 2012 and requires ANDROID version 2.2 and up to be installed on your android device. This android app is rated 4.3 with 6,764 reviews at the time of writing this post. This android app will require approx 161K of free space on your device for installation. Download this best android app for free from Google android play market.