Download Railway Network Android App and create your own railway network.

Building the rails. Control switches and semaphores. Make sure that the trains are arriving at the intended destinations. Don't get angry about UFOs and meteorites. Take care of the uncontrollable trains. In the event of a crash call the repair gang.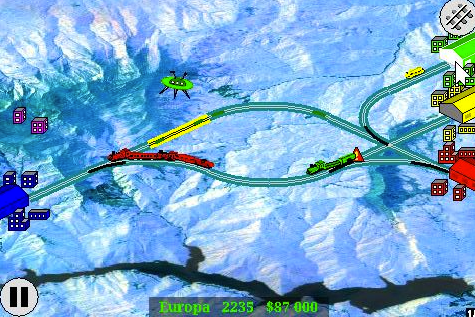 Railway Game Tablet App is one of the Best Android App for city building your android mobile. This free android application is listed under casual apps in Google Android Market. The app has 100,000 – 500,000 downloads since its launch. The latest version of this android app (version 0.3.8) was released by the developer on February 14, 2013 and requires ANDROID version 2.2 and up to be installed on your android device.
This android app is rated 4.2 with 610 reviews at the time of writing this post. This android app will require approx 1.8 M of free space on your device for installation. Download this best android app for free from Google android market.