Simple and easy to use wallpaper application. All the backgrounds you can need. Fastest wallpaper app with over 500,000+ images. All backgrounds are high quality, high definition images.
Features of PicSpeed Free HD Wallpapers App :
– Browse over 500,000+ hd wallpapers
– Save hd wallpaper
– Favorite hd backgrounds
– Category / Subcategory easy to use structure
– Search among categories
– Share wallpapers hd
– List or Grid picture viewing
– Feedback / Report a problem dialog
– Amazing and fast user interface
– This application does not use picasa or flickr.

What's in this version of PicSpeed Free HD Wallpapers App :
– High Quality Pictures for wallpaper
– 500,000+ HD wallpapers to choose from
– Adding new images every day
– Save images to SD card for future
– you can share with services like facebook or twitter.
– Automatic Wallpaper changer
– Crop, rotate, zoom images to suit your mobile
The application offers wallpapers hd backgrounds at any screen size, even tablets (Xoom or Samsung Tab 10.1 tested).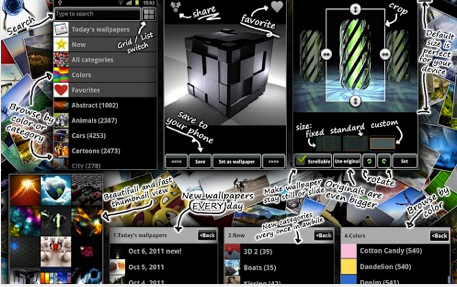 PicSpeed HD Android Tablet Application is the best android App available free for wallpapers and is last updated on July 26, 2013 and the latest version is 3.2.3 which requires ANDROID 2.0 and up. This is currently trending in Android Market under personalization android apps and already has 10,000,000 – 50,000,000 installations. The android app size is 477 K and is a free android app.
This android app is rated 4.7 with 213,728 reviews in android market at the time of writing this post. Download his app from Google android market.