This is a casual fun app where you can pretend to help Modi through all the states and gather the votes to win the election and become PM of India. Modi Run android application is an arcade game where a Modi lookalike character runs through various indian states and wins over the election with a aim to become Prime Minister of India.
The app shows Modi beating obstacles and collecting diamonds at various stages. And he doesn't just run, but also flaps his arms comically to hop across a long stretch. At the end of each stage, he counts the votes in the BJP ballot box.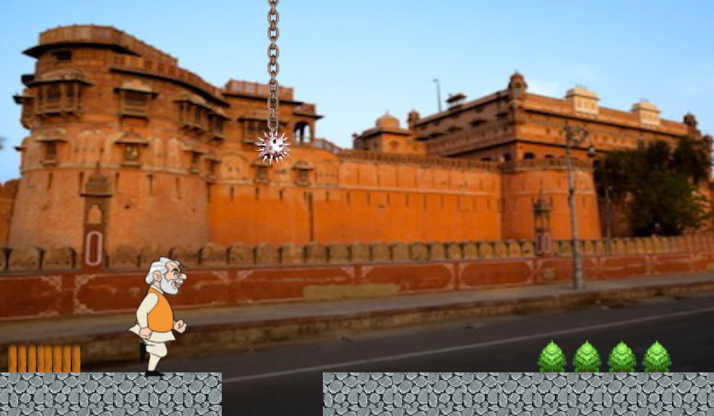 Help Modi Run through all of the states including:
1. Gujarat
2. Maharashtra
3. Uttaranchal
4. Rajasthan
5. Kerala
6. Karnataka
7. Andhra Pradesh
8. Bihar
9. Utter Pradesh
10. Tamilnadu
11. Assam
12. Madhya Pradesh.
Help Modi win the election by running through all the election. If you are a Fan of Modi or a supporter of BJP this is the app for you.
Disclaimer : This Game is developed by Dexati, a developer of mobile apps not endorsed by Modi or BJP. This game is purely for entertainment purpose. This is not the official mobile app of Narender Modi.
Modi Run NAMO Android App is one of the Best casual Application for your android mobile. This free android application is last updated on July 28, 2013 by the developer. The latest version of this android app is 1.0 and requires ANDROID version 2.1 and up to be installed on your android device.
This best android app is currently trending in Android Market under arcade & action android apps and has 10,000 – 50,000 installations since its launch. This android app will require approx 6.8M of free space on your device for installation.
This free android application is rated 4.7 with 1,125 reviews in google android market at the time of writing this post. You can download this free android app from Google android market.