Rule the Kingdom Android App is a city building app that lets you build homes for your workers, produce goods in your workshops, fortify your stronghold, and farm crops to feed your subjects in your quest to build a thriving kingdom.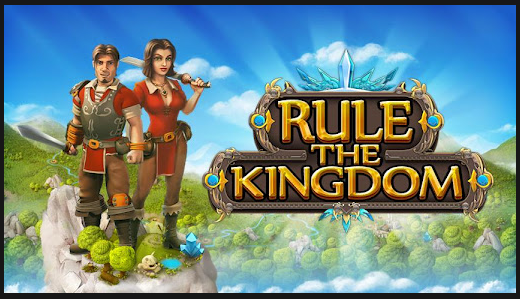 Rule the Kingdom is an unprecedented blend of RPG action, city-building, farming and storytelling. Features of Rule the Kingdom Android App :
– Achieve victory in thousands of battles with your loyal troops, defeat legendary foes, slice and smash your way through their minions while an amazing storyline unfolds through thousands of quests
– Learn arcane battle magic and unleash dozens of screen-shattering spells upon your enemies
– Train your squad of hearty warriors who will remain loyal to the very end
– Enhance your hero's battle prowess with hundreds of unique items and forbidden potions
– Craft legendary artifacts to help smite even the deadliest foes
– Rebuild your lost kingdom: construct dozens of productive buildings and help your subjects as their wise and kindly ruler

What's in this version of this app:
– French, Italian, German, Spanish and Latvian players – once you launch the game, you will be offered to switch to your native language!
– Archer quest line is unlocked earlier.
Rule the Kingdom Android App is a one of the best city building android app by the developers of some of the top city building apps like Paradise Island and Airport City.
This free android application is last updated on May 31, 2012 by the developer. The latest version of this android app is 2.06 and requires ANDROID version 2.1 and up to be installed on your android device. This best android app is currently trending in Android Market under arcade & action android apps and has 500,000 – 1,000,000 installations since its launch.
This android app will require approx 48 M of free space on your device for installation. This free android application is rated 4.3 with 23,028 reviews in google android market at the time of writing this post. You can download this free android app from Google android market.