Mobile Banking Android Apps in India is the list of mobile apps available for indian banks offering mobile banking apps for android. Download these free app and enjoy banking on the go 🙂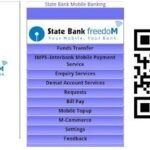 State Bank Freedom (SBI Android App) : This is the official State Bank of India mobile banking application. State Bank FreedoM offers – convenient, simple, secure, anytime and anywhere banking. You can make balance inquiries, transfer money or pay bills 24×7. Updates in the various version of App includes – Backwards compatibility – Menu disappearance issue resolved – Keyboard incompatibility issues fixed – Full touch support functionality added
iMobile Android App (ICICI Bank App) : This is the official ICICI Bank mobile banking application for android. ICICI Bank iMobile is a secure, down loadable rich client based mobile banking application that enables you to conduct banking transactions on your mobile phone across all operators in India. ICICI Bank offers Mobile Banking facility free of charge to customers. This mobile banking application also allows customers to . iMobile android app has simplified mobile payments and mobile banking for ICICI customers. iMobile is a step towards Mobile Money and Mobile Wallets by ICICI bank.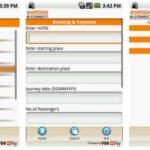 M-Connect (BOB Android App) : This is the official Bank of Baroda mobile banking application for android. Bank of Baroda offers "Baroda M-Connect"- the mobile banking facility that will help you do banking transactions using your mobile phone. You can View the account balance, mini statement, Funds transfer to accounts with Bank of Baroda & to other bank accounts through (NEFT), Make service request and bill payment. Secure way of transacting banking business * No restriction on number of transactions. Cumulative maximum in a day is Rs.50000/- * View the account balance & mini statement
Citibank IN (Citibank Android App) : You can manage your Citibank Accounts and Credit Cards with official Citi Mobile android application. Just install the app and sign-in with your Card number and Internet Password (IPIN). Citi Mobile offers you the same level of security as Citibank Online. This free android application is last updated onJuly 12, 2012 by the developer. The latest version of this android app is 3.0 and requires ANDROID version 1.6 and up to be installed on your android device.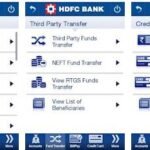 NGpay Android Application (HDFC BANK) : ngpay is also the official mobile banking application for Axis Bank and HDFC Bank. With Ngpay Banking Application you can use Full suite of MobileBanking and Payment Services including Fund Transfer fngpay android app is the best android app to book Travel tickets, movie tickets and shopping – do it all from your mobile phone. This android app positions themselves as India's largest mall on mobile with 100+ stores. Book rail, air, bus tickets and hotels; buy movie tickets; shop and send gifts – right from your handset.
HDFC Bank has also launched the official HDFC Mobile Banking App for android.