ShopSavvy Android Application is the original barcode scanner for Android. Download this best android app to find the best online and local prices. Facebook Co-Founder Eduardo Saverin Leads ShopSavvy's $7M Round of funding in early November 2011.
ShopSavvy was one of the first ten apps available on Android so it has always been popular on the android platform. The latest version of ShopSavvy Android Application's scanner includes ShopSavvy Wallet. Just add your credit card and you can buy with one 'slide' from top retailers like Walmart, Target, Buy.com and Barnes & Noble. ShopSavvy wallet, scans near you, login, and list syncing have all been built for both tablets and phones.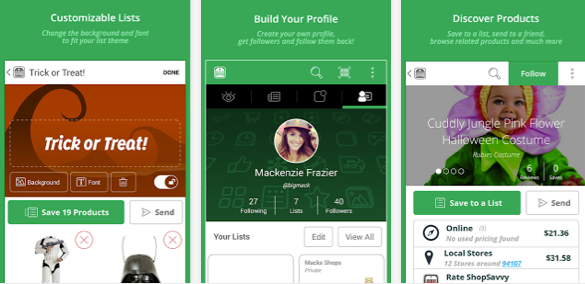 How does this application works :
Aim the camera of your mobile or tablet at any product's barcode, wait for the beep and ShopSavvy android app will provide you with a list of online and local prices.
What's more is in this version:
– You can now browse products by categories on the Search screen!
– Brand-new product screen with great new features
– See the up-to-the-second best price!
– Find reviews and ratings
– View recent activity
– Check out recommended products
– Better local prices.
– Cheapest shop savvy wallet items are now at the top of the online prices tab
– User action shots! Click the button on the bottom right of a product screen to add a picture of you doing something awesome with your favorite product.
– New history interaction that follows the Ice Cream Sandwich convention
– Mass delete items from your history
– Scan or Search to find the lowest prices guaranteed
– Create and share lists of your favorite products with your favorite people!
– Discover awesome items from the Popular Products page and Featured Lists
– Set price alerts and never miss a good deal again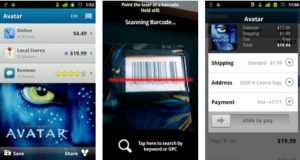 – Can now download for the Galaxy Nexus!
– Lists have been moved into the Accounts screen
– The 5.0 version scanner includes ShopSavvy Wallet.
– An all new product page, with additional photos, videos and more important details on the products you want to buy.
– Improved the app speed, and reduced the load time of the app
– Instantly save money with our new Price Match feature!
ShopSavvy Android Application is the Best Android Application for finding local deals & online shopping on your android mobile. This is a free android application is last updated on 25 August 2014 by the developer. The latest version of this android app is 8.4 and requires ANDROID version 2.2 and up to be installed on your android device. This app is currently trending under shopping android apps and has 10,000,000 – 50,000,000 installations since its launch.
This android app will require approx 9.9 M of free space on your device for installation. This android app is rated 4.1 with 255,764 total reviews. You can download this best android apps from Google play store.