State Bank Freedom is State Bank of India's official mobile banking application. SBI Bank android app brings all the features of Internet banking to your android mobile for FREE.

Features of State Bank of India Mobile Banking App:
– Balance enquiries
– Money sent using IMPS (Inter Bank Mobile Payment Service)
– Bills can be paid anytime 24×7
– Convenient, simple, secure, anytime and anywhere banking.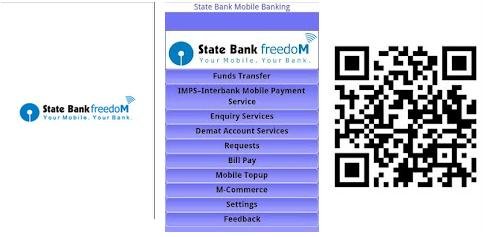 Updates in the various version of App:
– Backwards compatibility restored
– Menu disappearance issue resolved
– Keyboard incompatibility issues fixed
– Full touch support functionality added
– DOUBLE TAP the menus to enter
How to register for SBI Mobile banking on Android app :
Step 1: Send SMS MBSREG to 9223440000 to receive User ID and Default MPIN.
Step 2: Download State Bank Freedom application from here.
Step 3: Change the default MPIN through State Bank FreedoM application.
Step 4: Complete registration process instantaneously by visiting State Bank ATM / Branch or Internet Banking
Option 1: Activate using State Bank ATM-cum-Debit card at any State Bank ATM.
Choose 'Mobile Registration > Mobile Banking Registration > Registration'
Enter your 10 digit mobile number, which should be already registered with the Bank.
Option 2: Submit registration form at the Home Branch for immediate activation.
Option 3: Internet Banking customers of State Bank of India can complete the registration process through OnlineSBI.
State Bank Freedom – State Bank of India is one of the Best Android Application for mobile banking on your android mobile & is last updated on May 3, 2014 (version 1.3.8). The app has 1,000,000 – 5,000,000 installations & require approx 312K of space. The app is rated 4.0 with 47,877 reviews in play store.