Watch Indian TV Channel live on your mobile free. Hindi TV channels ,Telugu TV channels ,Tamil TV Channels , Odia TV channels, Regional TV channels, South Indian TV channels etc.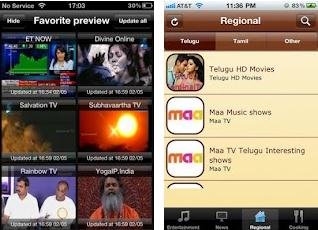 Indian TV Live Android App is one of the Best Android App for live TV your android mobile. This free android application is listed under entertainment apps in Google Android Market.
The app has 100,000 – 500,000 downloads since its launch. The latest version of this android app (0.83.13486.69365) was released by the developer on September 26, 2012 and requires ANDROID version 2.1 and up to be installed on your android device.
This android app is rated 4.5 with 1,608 reviews at the time of writing this post. This android app will require approx 216k of free space on your device for installation. Download this best android app for free from Google android market.