GO Launcher EX android app is the extended version of original best android app GO Launcher. Go launcher android app is one of the most popular home apps in Android Market. GO Launcher EX Android App's is a highly customizable home replacement application, which will run when you press your android phone's HOME key. GO Launcher EX supports hundreds of themes, fast flip speed and tons of useful functions for your android mobile.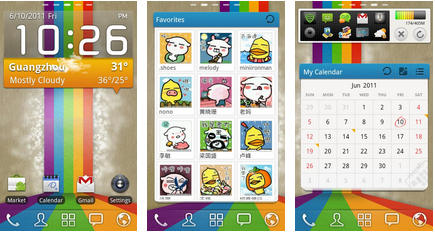 Features of GO Launcher EX best android App:
– Fancy home screen transition
– Smooth scrolling experience
– Icon popup menu
– Folder and task manager in app drawer
– Gesture supported
– Scrollable & resizable widgets supported
– Thousands of personalized themes
– Various widgets and screen locks (weather, switcher, calendar…)
– Extremely smooth transition animation
– Smooth flipping operation
– User-defined folder to easily categorize apps
Tips to take most advantage of this android app:
1. Pinch fingers to enter preview screen and edit home screen pages
2. Search "go launcher theme" to get themes and select them in "Themes preferences"
3. Set screen transition and flip speed in "Display settings"
4. Long press icons on home screen to active popup menu
5. Long press icons in app drawer to edit location, uninstall apps and create folders
6. If you can't set GO Launcher as your default home, download "Home manager"

Updates in current version of Go Launcher :
1. (New) App recommended function in app manager
2. (New) Sorting functions in app manager
3. (New) Show home button only in app drawer
4. Squeezing effect of icons and widgets (Jelly Bean app style)
Major Updates in various versions :
1. (New) New UI design for folder
2. (New) Add indicator position option
3. (New) Add app manage function in app drawer
4. (New) Change the interface and operation of preview screen (Long press to delete screens.)
5. (Improve) Smoother experience when sliding screens
6. (Improve) Change the show-up occasion of tips
7. (Fix) Error of vertical app drawer while using effects
8. If no enough room for adding GO widgets, enter preview screen to select other screens
9. (Improve) Delete and rewrite most of toast info
10. (Improve) Zoom transition when opening apps
11. GO Multiple Wallpaper supports importing and saving local pictures
12. The interface of theme selecting page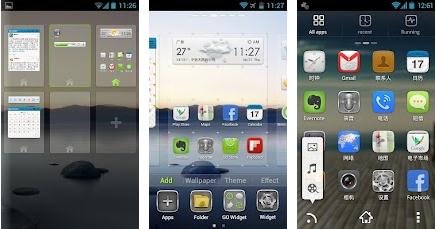 GO Launcher EX  Android Application is the best android App available free and is last updated on March 14, 2013 and the latest version is 3.31 which requires ANDROID 2.0 and up.  This is currently trending in Android Market under productivity  android apps and already has 50,000,000 – 100,000,000 installations.
The android app size is 7 M and is a free android app. This android app is rated 4.6 by 1,132,617 reviews in android market at the time of writing this post. Download this best android app from google play android market for mobile or check the HD launcher for android tablet.