TvTag-Formerly GetGlue Android App is one of the best android application for social networking in entertainment. Download the best android apps for free.

This is the fastest growing social network for entertainment. TvTag – Formerly GetGlue Android App is a social network for movies, tv shows, music, and books. Users check-in and share what they are watching, listening to and reading with friends; get fresh recommendations. Check-in and rate things to discover new favorites, see what your friends are into, get stickers, and win free stuff. On GetGlue.com users can quickly build up their taste profile, get fresh suggestions every week, browse top lists and find taste neighbors. Check-in to entertainment with GetGlue Android application.
GetGlue Android is a recognized leader in social television and second screen applications. GetGlue has 2M users that checked-in over 100M times in 2011. 75 major networks and 10 movie studios use GetGlue to promote their shows and movies to fans.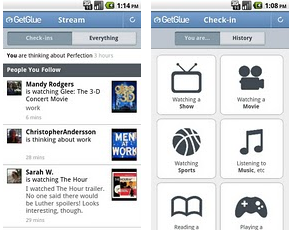 Updates in this version:
– Optimized ICS app
– Rich notifications for Honeycomb and ICS users
– New streamlined navigation and menus
– Updated colors and branding for tvtag.
– Redesigned user experience with a visually stunning guide for TV Shows & Movies
– Show pages have a full list of episodes, combined activity feed & summaries
– New Search & Discover lets you browse by genre and curated lists of the best TV shows & movies
– Want to Watch feature tracks what to watch & sends reminders for new episodes, seasons on streaming & movie releases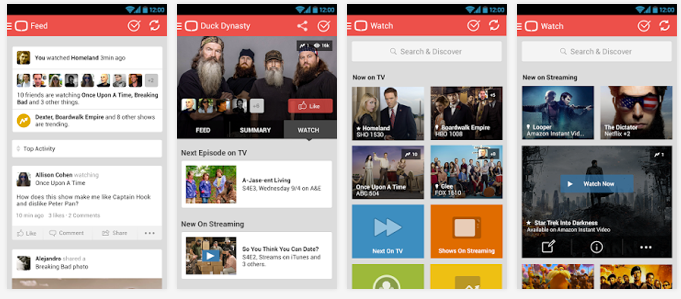 Get Glue Android Application is one of the Best Android Application for entertainment on your android mobile. This free android application is last updated on January 28, 2014 by the developer. The latest version of this android app depends on the ANDROID version installed on your android device. This best android app is currently trending in Android Market under entertainment android apps and has 1,000,000 – 5,000,000 installations since its launch.
This free android application is rated 4.3 with 49,662 reviews in google android market at the time of writing this post. You can download this top android app from Google play store.