Farm Tower HD Android App is the best android app for android mobiles and android honeycomb tablets.


The animals of the Farm Tower need your help. They were endangered by a horde of hungry wolves and escaped to high towers. Now that the wolves are gone, you need to help them down from their high hidings.
Farm Tower is a great game for your kids. They'll love the the cute animals (pig, cow, chick, chicken, sheep, horse, bull, cat, no angry birds though 😉 ) and the funny sounds they make. Your mission is to destroy the blocks of the Farm Towers without letting the animals fall onto the ground.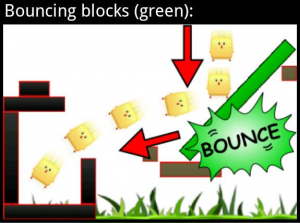 This best android application requires you to allow the animal to reach to its location, which is mostly at the bottom of the screen, but not always. Sometimes, its location is somewhere in the sky and there is a tougher location. The idea of the game is really simple, and although not completely original it's one that suits the touchscreens brilliantly.
With over 100 different levels set between 4 "episodes" (Episode 1 has 16 levels, Episode 2 has 80 levels, Easter Special has 5 levels and Valentines Day has 6 levels) the game has got a solid life span and with the difficult of some of the later levels being genuinely tough.
What's new in the latest version of this android application for tablets:
– 2 new Levels in Episode 2!
– Improved startup performance.
– Reduced filesize.
– HD version! (Tegra HD / THD compatible)
– 2x Resolution Graphics on large devices!
– Added Overzoom!
Farm Tower HD Android Application is the best android Android App for tablet is available free and last updated on May 25, 2011 and the latest version is 2.4.0.1 which requires ANDROID 1.6 and up. This is currently trending in Android Market under brain & puzzle android apps and already has 1,000,000 – 5,000,000 installations. The android app size is 2.9 M and is a free android app. This android app is rated 4.4 with 19,202 reviews in android market at the time of writing this post. Download this app from Google android market.