Bingo Heaven is the a popular free bingo game available on Android. Download this android app for free and indulge in hours of addictive game play.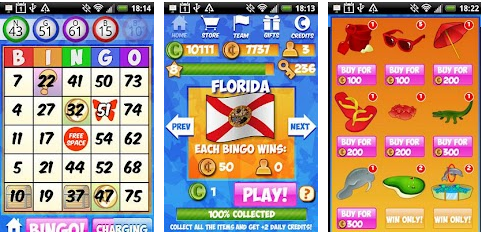 Bingo Heaven is the classic bingo game that you can play for free – but better. Try your luck out! Note: Bingo Heaven requires an internet connection to play, so get connected! If you enjoy android apps for playing cards and words android game apps like Uno, Solitaire, and Words with Friends, you will surely love Bingo Heaven!
Bingo Heaven Android App is one of the Best Android App for playing Bingo your android mobile. This free android application is listed under Cards & Casino apps in Google Android Market. The app has 1,000,000 – 5,000,000 downloads since its launch. The latest version of this android app (version 1.13) was released by the developer on March 20, 2012 and requires ANDROID version 2.1 and up to be installed on your android device. This android app is rated 4.7 with 39,930 reviews at the time of writing this post. This android app will require approx 570K of free space on your device for installation. Download this best android apps for free from Google android market.