Now watch live TV on your android tablet or android mobile for free. Download the best android apps for live TV now. These android apps works better with WI-FI or 3G network. Following are the best and free apps for watching live TV :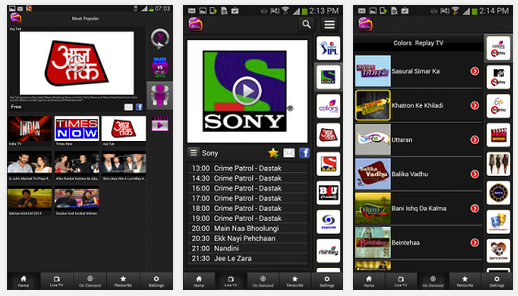 1. nexGTv : Mobile TV, Live TV
nexGTv Mobile TV is one of the best application which offers a compelling end-user experience to view Live TV on mobile devices. It is the easiest to access to over 140 Live Indian TV channels, Replay and On-Demand content. That's not all, now you don't have to depend on 3G network to view video content. Our innovative feature of Adaptive-bit-rate streaming enables you to enjoy Live TV even on a 2G network.
nexGTv now brings to you latest movies, Hollywood Entertainment, Celeb talk and more on Mobile!
nexGTv lets you watch your favorite TV channels, shows, movies and more on Mobile! Now get your very own personal TV Mobile TV. This application with best of the Indian channels, Replay TV & Video on demand content.
The official ABP Live free app keeps you ahead and informed. It features real-time updates from India's No.1 News Network – ABP News, ABP Ananda and ABP Majha. Stay connected with the latest headlines from the fields of Business, World, Sports, Movies, Crimes, Gadget and TV. Features of this free app : Watch Live video clips and coverage of events as they unfold, View your favorite ABP News and ABP Ananda shows LIVE, Read story articles in English, Hindi, Bengali and Marathi, Watch latest news video clips, View photogalleries
3. ZengaTv – Mobile TV,Live TV
Zenga TV is a free mobile TV application which allows users to watch over a 100 live TV channels, 1000's of videos, Indian and Hollywood movies and music content. The application has variety of Indian and International content in various genres such as entertainment, news, kids, regional, lifestyle, food and many more. Users can use Zenga TV on 2G, 3G, 4G and Wi Fi networks. Some Exciting features in Zenga TV are: Full screen viewing, Genre wise display, Search functionality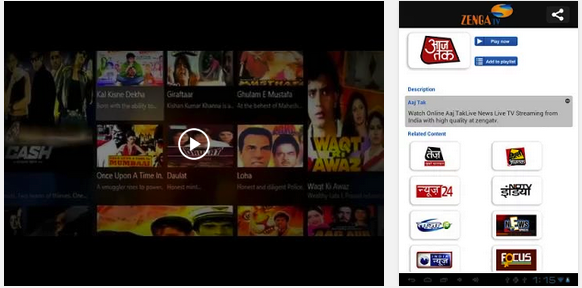 Get the latest news and much more from India's most respected television network. The official NDTV Android app brings you stories and videos from the NDTV studios in India. It also gets a completely new interactive experience for larger tablet devices. The app also offers free Live video & audio of all NDTV channels – NDTV 24×7, India, Profit & Good Times All about Second Screen feature The all new way to connect with NDTV. Follow TV shows: post your questions real time, rate other questions and decide what the anchor should ask next. Know more about the anchors Share your opinion for the debate on air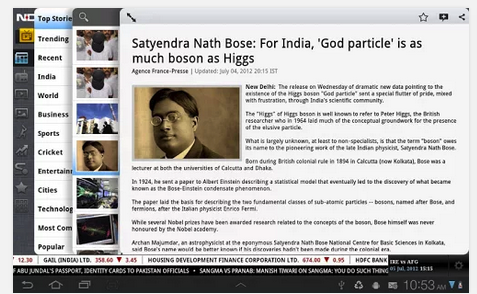 5. Watch Live TV on Android – Best Android App
Watch Live Television Shows, Movies, News on Android device with full screen. Works greats.. a good application. the voice and picture delays sometimes and it will be a bonus if some more movie channels can be added..