Anti-Theft android mobile application plays an alarm when your phone is moved or touched. This app works as Alarm Anti Theft and burglar alarm.
These android app is useful and must download for people who leave their phone around , On the table , on the couch or anywhere just casually. This application plays an ALARM OUT LOUD as soon as someone moves your phone or touch your phone. The best part is this app works even if the phone is on mute or vibration. The alarm will get mute only after you enter the secret pin in the app screen. So no one will be able to touch your phone, change it's place.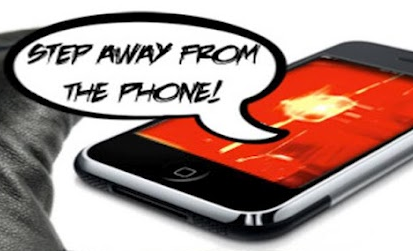 Features and How To use:
1) Alarm will be triggered if anyone touch the screen of your phone.
2) Alarm will also be triggered if anyone move your phone.
3) To mute the alarm, YOU have to enter a pin.
4) Ultra sensitive touch sensor.
5) Best thief prevention and extensive burglar alarm.
6) Very useful if you have a curious friend(s) too.
Anti-Theft Mobile Alarm App is one of the Best Android Application for security and safety of your android device. It safeguards your phone from getting stolen. This free android application is last updated on June 15, 2012 by the developer. The latest version of this android app is 1.0 and requires ANDROID version 1.6 and up to be installed on your android device.
This best android app is currently trending in Android Market under tools android apps and has 500,000 – 1,000,000 installations since its launch. This android app will require approx 954K of free space on your device for installation. This free android application is rated 4.4 with 8,922 reviews in google android market at the time of writing this post. You can download this free android app from Google android market.