As per the latest rumors Android's next release – 5.0 Jelly Bean – will be unveiled in the second quarter of this year.

The name is in line with Google's tradition of calling its Android operating systems after sweets in alphabetical order. Earlier versions of Android follow a typical order
– Android 1.5 Cupcake
– Android 1.6 Donut
– Android 2.1 Eclair
– Android 2.2 Froyo
– Android 2.3 Gingerbread
– Android 3.0 Honeycomb
– Android 4.0 Ice Cream Sandwich
– Android 4.5 or 5.0 Jelly Bean Android 4.1 Jelly Beans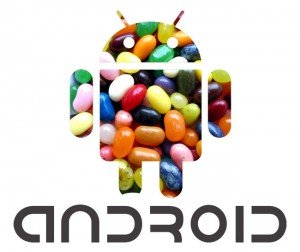 According to the often reliable DigiTimes, who quote Taiwan-based supply chain makers, Android 5.0 Jelly Bean will bring further optimizations for larger screen devices – tablets and netbook computers. One of the key features of the upcoming Android release will be its ability to dual-boot Chrome OS. Google are hoping that the 5.0 release will allow them to get a foothold in the notebook and netbook markets.
With Microsoft getting set to release its brand new Windows 8 operating system in the third quarter of 2012, the speculation suggests that Google are looking for an end of quarter two release for Jelly Bean to provide competition for Windows 8.
It is also rumored to be launched on June 27, 2012; the day when the Google I/O developer event begins and if an Android 5.0 Jelly Bean announcement is to happen in Q2 – that will certainly be the place and the day to launch.