BabyCenter Pregnancy Android App track your pregnancy day by day and prepare you for your baby's birth. Download this best android app for your android mobile and tablet.
BabyCenter Pregnancy Android App is one of the most trusted pregnancy and parenting resource worldwide. This android application is extension of babycenter website.
How to use this android app : Simply enter your baby's due date and My Pregnancy Today turns your phone into an expert guide for your exact day of pregnancy.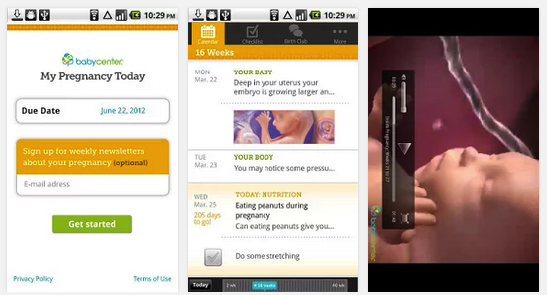 features of BabyCenter Pregnancy Android App include:
√ Track your pregnancy day by day: Learn how your body's changing, what's ahead, and how to cope
√ Fetal development images: See what your baby looks like each week
√ Pregnancy checklist: Reminders to keep you on track with decisions, appointments, and more
√ Award-winning videos: Watch your baby grow in the womb, and witness moms giving birth
√ Birth clubs: Connect with other women due at the same time
√ Due date calculator: Quickly find your due date
√ Nutrition guide: Manage your weight gain with tips and recipes to help you eat well
√ Track your progress: Countdown to your big day
√ Birth Clubs: Connect with other mums-to-be who are due at the same time as you
Updates in the latest version of the app :
– Your BabyCenter account is now linked to the app
– Any changes will reflect both the app and on the site.
The latest version of this android app updated on 5 June 2014 is 1.11.1 and requires ANDROID version 2.2 and up to be installed on your mobile. This app is currently trending under health & fitness android apps and has 5,000,000 – 10,000,000 installations.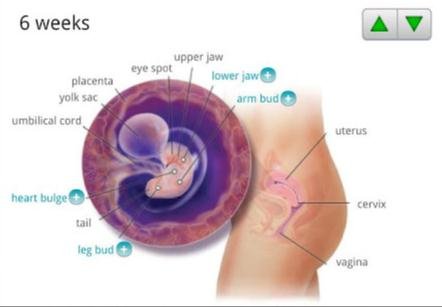 This android app will require approx 26 M of free space on your device for installation. This android app is rated 4.6 with 131,233 reviews. You can download this best android app from Google store