So now when the Google has virtually spilled the beans at Google IO well literally Jelly Beans as the latest OS Android 4.1. It also clears the confusion on the version of the OS whether its a Android 5.0 or a Dot release.
As per Google Android 4.1 jelly bean is the fastest and smoothest version of Android yet. Most prominent Features of Jelly Bean are :
– Vsync timing across all drawing and animation done by the Android framework
– Triple buffering in the graphics pipeline
– Enhanced accessibility
– Bi-directional text and other language Support
– User-installable keyboard maps
– Expandable notifications
– Automatically resizable app widgets
– Multichannel audio
– Bluetooth data transfer for Android Beam
– Offline Voice Dictation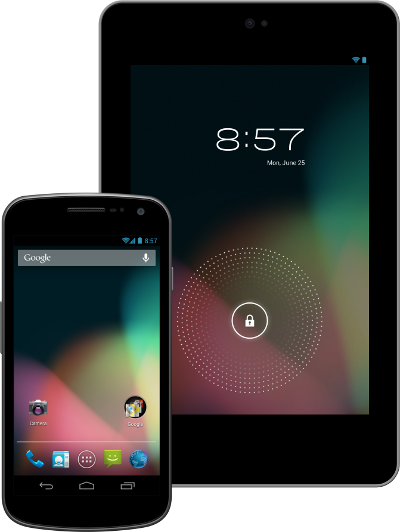 In Android 4.1 jelly Bean, the Android Browser and WebViews include these enhancements:
– Better HTML5 video user experience, including touch-to-play/pause and smooth transition from inline to full screen mode.
– Improved rendering speed and reduced memory usage for better scrolling and zooming performance.
– Improved HTML5/CSS3/Canvas animation performance.
– Improved text input.
– Updated JavaScript Engine (V8) for better JavaScript performance.
Major changes in UI includes :
– Resizable app widgets
– Easy animations for Activity launch
– Live wallpaper preview
– Higher-resolution contact photos
– Three templated notification styles are available
– Additional Indic languages: Kannada, Telugu, and Malayalam
There is also a soon to be launched Google Play services helps developers to integrate Google services such as authentication and Google+ into their apps delivered through Google Play. Download the latest and most popular best android jelly bean apps.