So now when the Google has virtually spilled the beans at Google IO well literally Jelly Beans as the latest OS Android 4.1. It also clears the confusion on the version of the OS whether its a Android 5.0 or a Dot release.


As per Google Android 4.1 jelly bean is the fastest and smoothest version of Android yet. Most prominent Features of Jelly Bean are :
– Vsync timing across all drawing and animation done by the Android framework
– Triple buffering in the graphics pipeline
– Enhanced accessibility
– Bi-directional text and other language Support
– User-installable keyboard maps
– Expandable notifications
– Automatically resizable app widgets
– Multichannel audio
– Bluetooth data transfer for Android Beam
– Offline Voice Dictation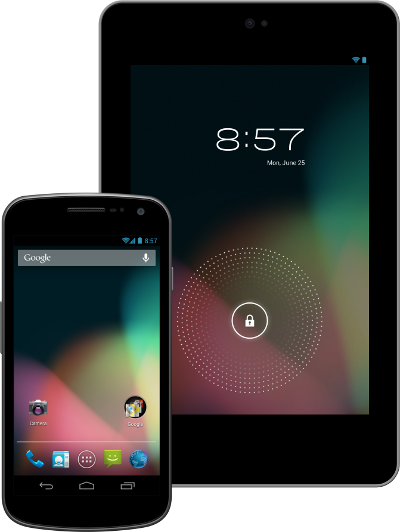 Jelly Bean will also come with the ability to share photos by tapping two phones together, using an emerging wireless technology called near-field communications. The new Android also promises a smarter keyboard, with a feature for predicting your next word before you type. Android 4.1 is optimised to deliver Android's best performance and lowest touch latency, in an effortless, intuitive UI. To ensure a consistent framerate, Android 4.1 extends vsync timing across all drawing and animation done by the Android framework.
Major changes in UI includes :
– Resizable app widgets
– Easy animations for Activity launch
– Live wallpaper preview
– Higher-resolution contact photos
– Three templated notification styles are available
– Additional Indic languages: Kannada, Telugu, and Malayalam
Download the top android 4.1 jelly bean apps for free on your android mobile.